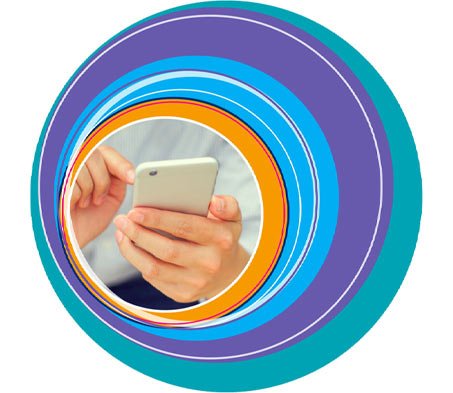 B12 Apps
When I was first diagnosed with B12 deficiency I searched for an app to help me record my symptoms and manage my condition. I found nothing available that fitted my needs.
We are proud to have created an app for those who are diagnosed with B12 deficiency.
About the app...
If you have been diagnosed with vitamin B12 deficiency this app will help you to keep your 'B12 world' organised and stress free. It will help you evaluate your condition accurately and build an important record of how B12 deficiency affects you on a day to day basis. This will help to demonstrate to your doctor how well you are responding to treatment.
Use the handy tools to chart your symptoms, injections, supplements and medications and track improvements or regression in your health. The iOS app prints directly from your device and the Android app syncs to this website where you can securely log in to view and print your data.
Is your memory affected by B12 deficiency? Many of us have memory problems caused by the condition. We might forget appointments or when to take our medications and supplements. Reduce anxiety and become organised by setting this app to give you handy reminders and alerts. (Please note: the notification facility is only available on mobile devices and only once they have been switched on in your devices settings.)
My Symptoms
Use the + button in the top right hand corner to start adding your symptoms.
The symptoms listed are the most commonly reported. (List information provided with kind permission of Sally M. Pacholok R.N. & Dr. Jeffrey J. Stuart, authors of 'Could It Be B12?'). There is however a personalised symptom facility at the top of the scroll down list which will enable you to add additional symptoms that you attribute to your B12 deficiency. We highly recommend you work your way through each list to capture all your data. Use the slider bar to record the severity of your symptoms. Once you have entered and graded these, your results appear in graph form alongside your supplements and medications.
My Supplements / Medications
Use the + button in the top right hand corner to start adding your supplements and medications.
Organise and manage your injections, medications and supplements. Let the app remind you when to take your dosage. You can then view these entries in your calendar.
My Calendar Supps / Medications / Appointments
Supplements, Medications and Appointments – In calendar form. Click any date to view doses for that day. Keep your current supplements, medication and appointments schedule at your fingertips and confirm they have been taken.
My Charts
Use the + button in the top right hand corner to view your charts. Choose up to four symptoms and medications to view at one time, and the graph will plot improvements or regression. You can print your charts from your phone.
My Journal
Use the + button in the top right hand corner to start your journal. Record your observations and keep notes. Say how you feel!
My Test Results
Use the + button in the top right hand corner to start compiling your medical history.
Keep your important test results accessible, and monitor changes over time.
My Medical History
Use the + button in the top right hand corner to start compiling your medical history. Record key information regarding your B12 deficiency and any other conditions you have.
My Appointments
Use the + button in the top right hand corner to start adding your appointments.
The app will remind you of your scheduled appointments.
My Images
Use the + button in the top right hand corner to start creating your albums. Then use the + button in the top right hand corner to start taking and adding photos.
The camera never lies! Build and organise a personal image library of your visible symptoms to record your B12 history.
Privacy Policy
B12 Global Limited is committed to protecting your privacy. This Privacy Policy explains our data processing practices and your options regarding the ways in which your personal data is used. If you have any requests concerning your personal information or any queries with regard to our processing please contact us at hello@www.b12deficiency.info
1. Your Consent
This Application was developed by B12 Global Limited ("we", "us", "our") for our customers ("you", "your"). By using the Application, you are consenting to our processing of your information as set forth in this Privacy Policy, now and as amended by us.
2. Information collected
Registration with us is mandatory in order to be able to use the basic features of the Application. We collect the details provided by you on registration, together with other information we learn from your use of our service, and your visits to our website. We do not collect or store any financial details. We do not collect or store any images. When you register with us and use the Application, generally you provide: (a) your name, email address, year of birth, user name, password and other registration information; (b) information you provide whenever you contact us for help; (c) information you enter into our system when using the Application. This privacy policy governs your use of the software application "B12 or PA" ("Application") for mobile and desk top devices, which was created by B12 Global Limited. The Application is for use by those diagnosed with vitamin B12 deficiency or Pernicious Anaemia. The app enables you to: chart your symptoms, injections, supplements and medications; to track improvements or a regression in your health. The app syncs to www.www.b12deficiency.info, where you can log in securely to view and print your data. We use Google Analytics to help us improve your user experience. This Application does not collect precise information about the location of your mobile device.
3. Use of your information and preferences
B12 Global Limited is registered with the ICO (Information Commissioners Office) in accordance with the Data Protection Act 1998.
4. Automatically Collected Information
The Application may collect certain information automatically, including, but not limited to, the type of mobile device you are using, your mobile device's unique device ID, the IP address of your mobile device, your mobile operating system, which mobile Internet browsers you use, and information about the way you use the Application.
5. Disclosures of your information
Your information will be used only by us. We will never pass your personal data to any third party.
6. Security
Security is important to us. We are committed to safeguarding the confidentiality of your information. We provide physical, electronic, and procedural safeguards to protect the information we process and maintain. For example, we limit access to this information to authorised employees, and contractors who need to know that information in order to operate, develop or improve our Application. Please be aware that although we endeavour to take all reasonable efforts to provide security for the information we process and maintain, no security system can prevent all potential security breaches. We will not be held liable for security breaches that are outside of our control or which occur despite our having taken all reasonable precautions to protect your data.
7. What are my opt-out rights?
You can stop the collection of information by the Application easily by uninstalling the Application. You may use the standard uninstall processes available as part of your mobile device, or via the mobile application marketplace or network.
8. Children
We do not knowingly solicit data from children under the age of 13. If a parent or guardian becomes aware that his or her child has provided us with information without parental consent, he or she should contact us at hello@www.b12deficiency.info to request removal. We will delete such information from our files within a reasonable time.
9. Linked websites
Extended features are available when you use the App with our website. Our website may contain links to other websites which are outside our control, and not covered by this Privacy Policy. If you access other sites using the links provided, the operators of these sites may collect information from you which will be used by them in accordance with their own privacy policy, which may differ from ours.
10. Access rights
You have a right to access the personal data that we hold about you. To obtain a hard copy of your data, please email your request to hello@www.b12deficiency.info and supply your postal address. We have the right to make a charge for this service.
11. Changes
This privacy policy may be updated from time to time for any reason. Changes to our privacy policy will be posted on our website. You are advised to consult the privacy policy regularly to confirm that the updates meet with your approval. Your continued use of the Application and web site is deemed acceptance of all changes.
12. Feedback
We always like to hear your views, and your ideas for improving our products or services. Please send your comments to hello@www.b12deficiency.info.
Copyright Notice
© B12 Global Limited. All rights are reserved.
Any redistribution or reproduction of part or all of the contents in any form is prohibited. You may not, except with our express written permission, distribute or commercially exploit the content. Nor may you transmit it or store it in any other website or other form of electronic retrieval system.
You must not use, modify, adapt, translate or alter the materials without our written permission. You must not use any images, photographs, videos or other files separated from their accompanying text or links. B12 Global Limited, at its sole discretion, may licence certain content for educational or business purposes. If you are unsure whether something you propose is permitted under these terms, please ask.
Terms and Conditions
Terms of use
If you continue to browse and use the website, you are agreeing to be bound by the following terms and conditions. If you do not agree to any of these terms or conditions, please do not continue to use this website.
Subject to your agreement to these terms and conditions, you may view this website using your web browser and electronically copy and print hard copies of parts of this website for personal, non-commercial use. Any other use, including the reproduction, modification, distribution, transmission, republication, display or performance of any material from this website (whether downloaded or not) is strictly prohibited.
Owner
The terms "we" or "us" refer to the owner of this website is B12 Global Limited
The term 'you' refers to the user or viewer of this website.
The use of this website is subject to the following terms:
The content of the pages of this website/App is for your general information and use only. It cannot replace personal medical advice, and should not be relied on to do so. If you are worried in any way about your health, please consult your own doctor, in the normal way. We cannot be held responsible for you taking your medications in any way.
The content is subject to change without notice.
This website uses cookies, including Google Analytics, to collect information such as usage statistics. This helps us to run the site more efficiently, and to provide the most useful content.
Neither we nor any third parties provide any warranty or guarantee as to the accuracy, timeliness, performance, completeness or suitability of the information and materials found or offered on this website for any particular purpose. You acknowledge that such information and materials may contain inaccuracies or errors and we expressly exclude liability for any such inaccuracies or errors to the fullest extent permitted by law.
Your use of any information or materials on this website is entirely at your own risk, for which we shall not be liable. It shall be your own responsibility to ensure that any information, products, or services available through this website meet your specific requirements.
This website contains material which is owned by or licensed to us. This material includes, but is not limited to, written materials, the design, layout, look, appearance, photographs, illustrations and graphics. Reproduction is prohibited other than in accordance with the copyright notice, which forms part of these terms and conditions.
All trademarks reproduced in this website, which are not the property of, or licensed to us, are acknowledged on the website.
Unauthorised use of this website may give rise to a claim for damages and/or be a criminal offence.
From time to time, this website may also include links to other websites. These links are provided for your convenience to provide further information. Unless otherwise stated, they do not signify that we endorse the website(s). We have no control over, so have no responsibility for, the content of the linked website(s).
Your use of this website and any dispute arising out of such use of the website is subject to the laws of England, Northern Ireland, Scotland and Wales.
Disclaimer
The information contained in this website is for general information purposes only. The information is provided by B12 Global Limited and whilst we endeavour to keep the information up-to-date and correct, we make no representations or warranties of any kind, express or implied, about the completeness, accuracy, reliability, suitability or availability with respect to the website or the information, products, services, or related graphics contained on the website for any purpose. Any reliance you place on such information is therefore strictly at your own risk.
In no event will we be liable for any loss or damage including without limitation, indirect or consequential loss or damage, or any loss or damage whatsoever arising from loss of data or profits arising out of, or in connection with, the use of this website.
Through this website you are able to link to other websites which are not under the control of B12 Global Limited. We have no control over the nature, content and availability of those sites. The inclusion of any links does not necessarily imply a recommendation or endorse the views expressed within them.
Every effort is made to keep the website up and running smoothly. However, B12 Global Limited takes no responsibility for, and will not be liable for, the website being temporarily unavailable due to technical issues beyond our control.
Thank you.
If I've helped please consider buying me a coffee/leaving a virtual tip.
Doing this helps me to offer this free website to you and others around the world.
Thank you, I really do appreciate it.